A Flight Through History: The Birth of the Falcons The story of the Atlanta Falcons begins in 1965 when the NFL awarded its 15th franchise to the city of Atlanta. Founded by Rankin M. Smith Sr., the team has since become an integral part of Atlanta's sports culture. The Falcons, named through a schoolteacher's suggestion, symbolize courage and speed, two traits that have defined the team over the decades.
The Rise and Challenges The early years were challenging for the Falcons, but they found their footing and made their first playoff appearance in 1978. Since then, the team has seen various ups and downs, including division championships and memorable playoff runs, with their Super Bowl appearance in 1999 being a notable highlight.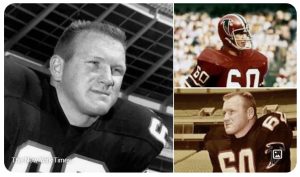 Lesser-Known Facts About the Falcons
The First Draft Pick: The Falcons' first-ever draft pick was linebacker Tommy Nobis from the University of Texas, who became known as "Mr. Falcon" for his extraordinary career with the team.
The Grits Blitz Defense: In 1977, the Falcons' defense, known as the "Grits Blitz," set an NFL record for the fewest points allowed in a 14-game season.
A Symbolic Mascot: The team's mascot, Freddie Falcon, promotes not only team spirit but also engages in various community service activities.
Frequently Asked Questions (FAQs)
Q: How many times have the Falcons appeared in the Super Bowl?

A: The Falcons have appeared in the Super Bowl twice, first in 1999 (Super Bowl XXXIII) and then in 2017 (Super Bowl LI).

Q: What are the team colors of the Atlanta Falcons?

A: The team colors are red, black, white, and silver.

Q: Who is the most famous player in Falcons history?

A: While several players have left their mark, Deion Sanders, known for his charismatic personality and incredible athleticism, is often cited as one of the most famous.

Q: Where do the Falcons play their home games?

A: Since 2017, the Falcons have played their home games at the Mercedes-Benz Stadium, known for its state-of-the-art facilities and unique retractable roof.
Concluding Thoughts The Atlanta Falcons' journey is one of resilience, passion, and a deep connection with the city of Atlanta. From thrilling victories to heartbreaking losses, the team's history is a rich tapestry that reflects the spirit of its players and fans alike. As they continue to write new chapters in their storied history, the Falcons remain an emblem of pride for Atlanta, soaring high and making their mark in the world of football.